automufflerqueen: show us what you got when you can, if you can;-)
oh mom...you are wise beyond your years. beth and i did set out to purchase either an odd tiger painting or an uncomfortable nude. though they were both there in spades, we were both swayed by art that we actually appreciated. she ended up with a large (quite large) jackson pollack-esque number. very cool. i was jealous.
this is what i ended up with - the pictures, of course, don't do them justice, but you get the idea.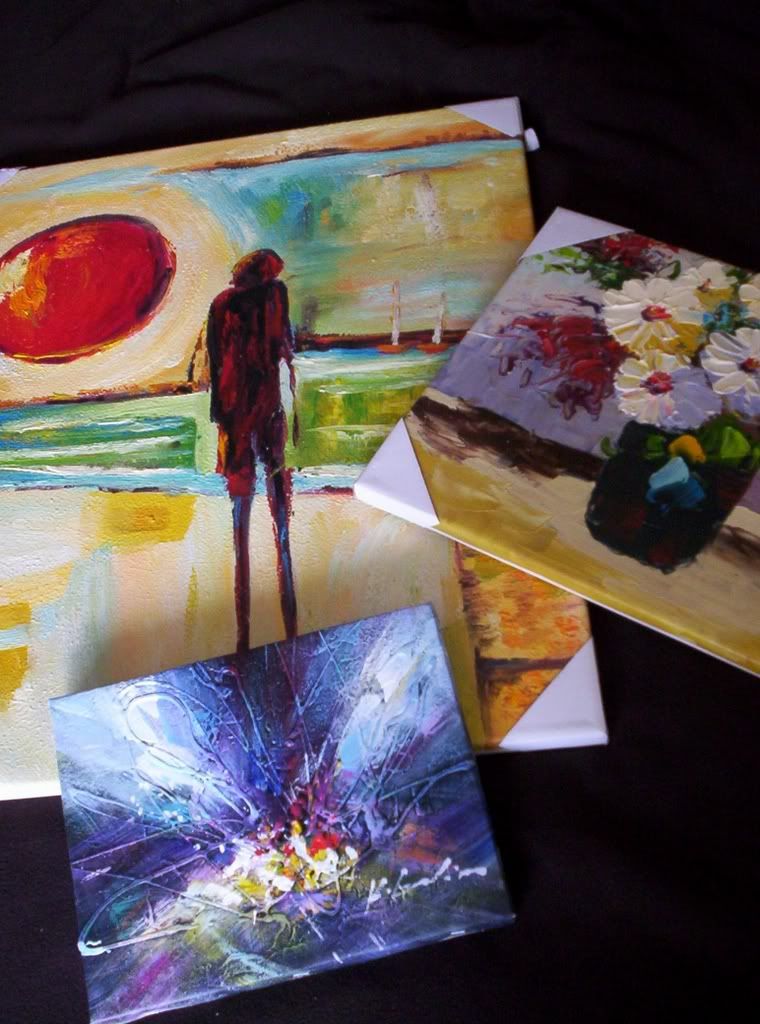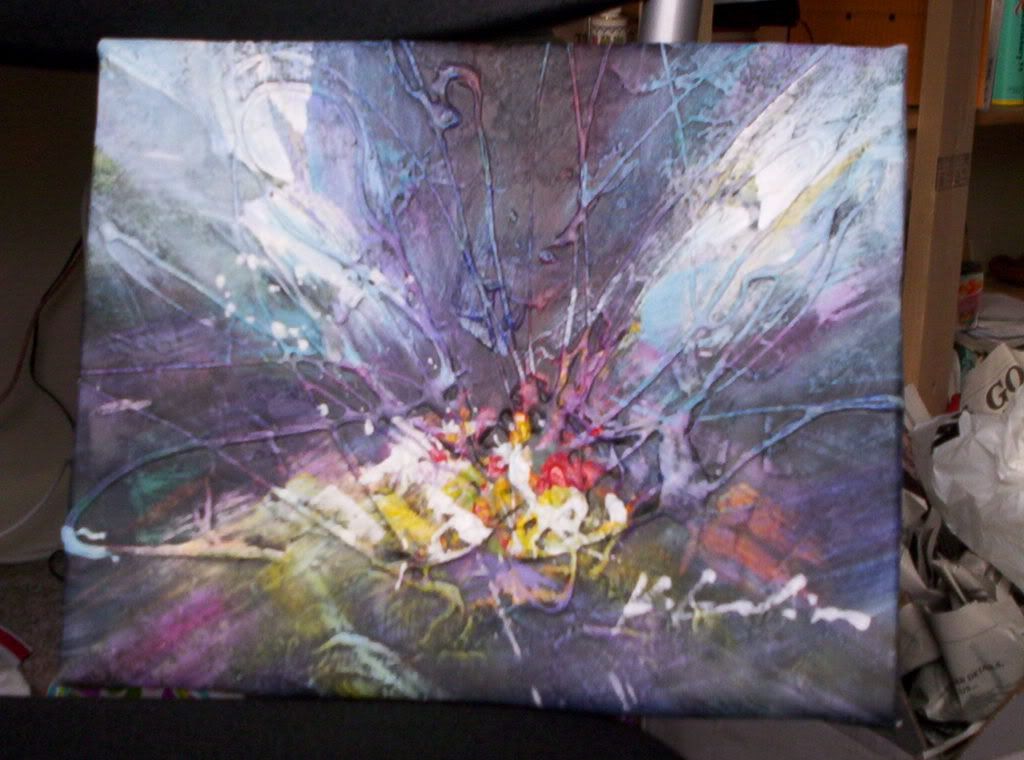 8x10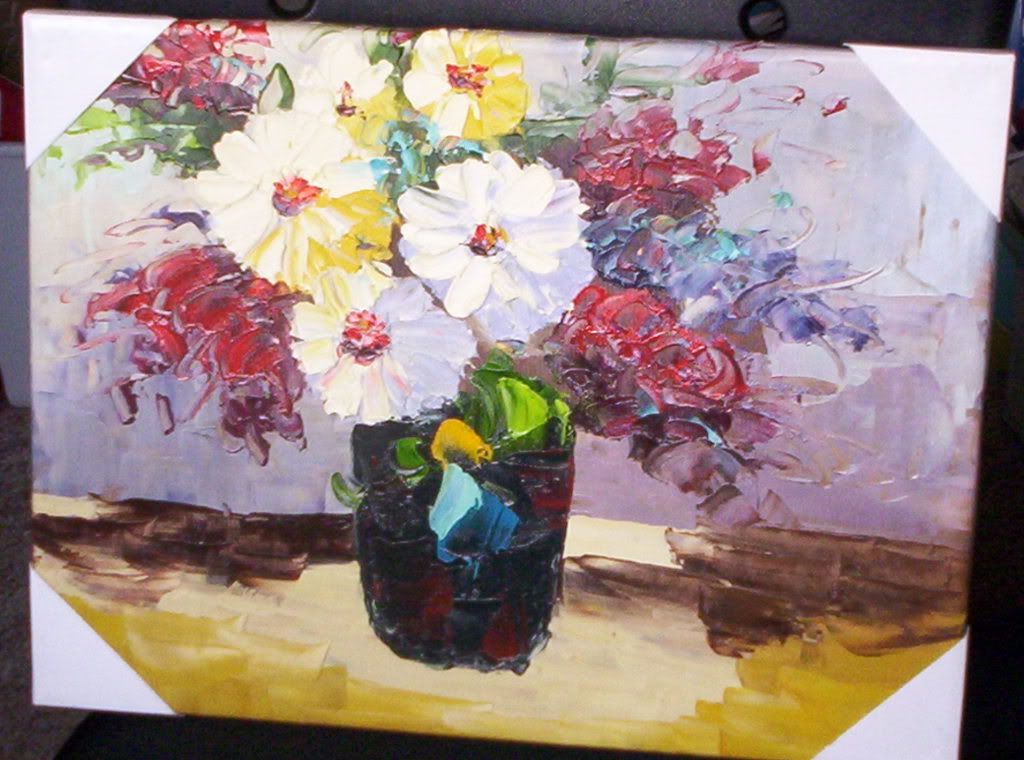 12x16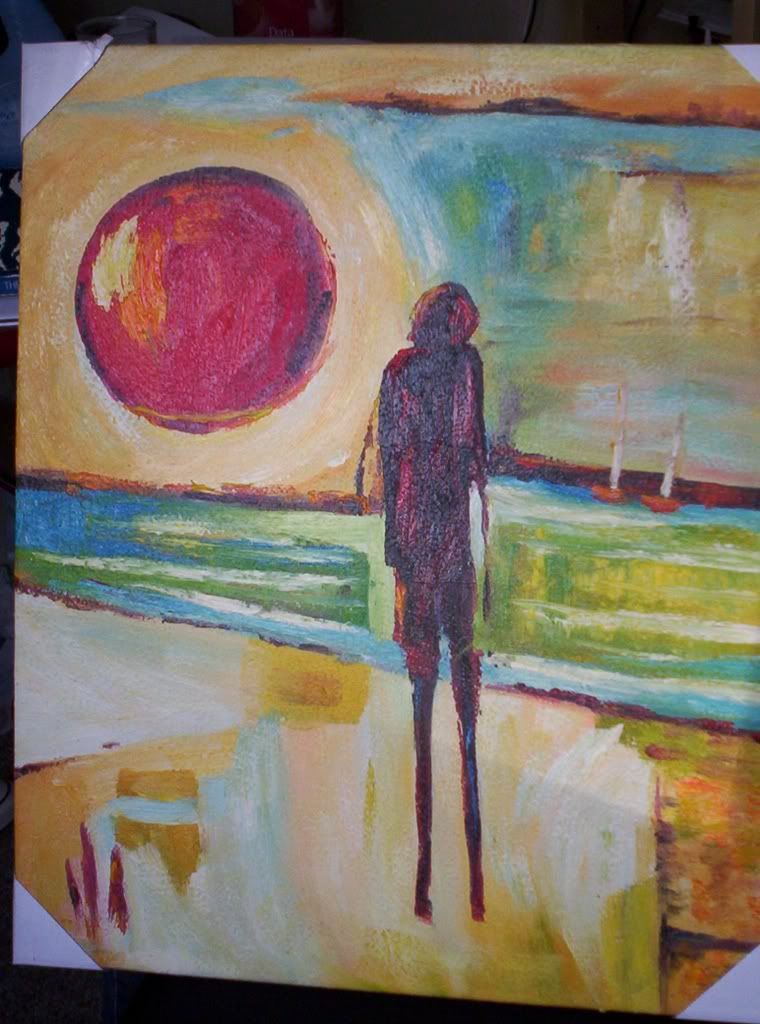 24x20
and my own personal piece of artwork: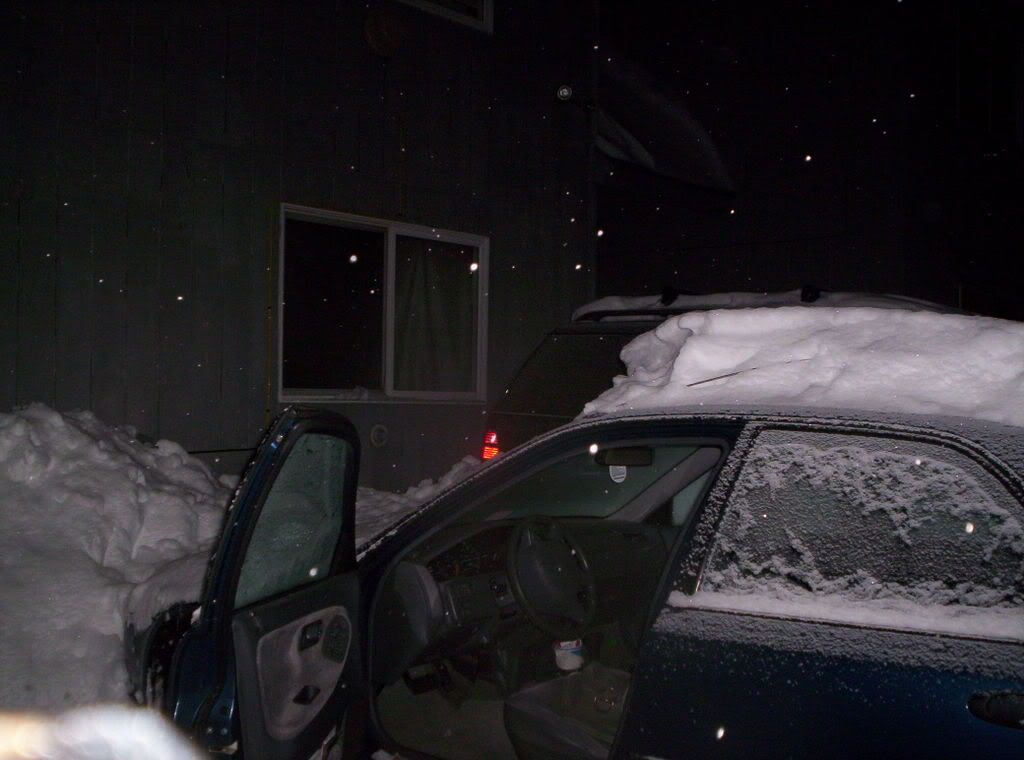 this picture was taken after my first attempt to free my car. this was about as far as i got this night. another night or so later i went out to find that it had snowed again and there was an even deeper cover on the entire car. the hood, as you can see, was the most difficult bit. i have since bought a new scraper that is so sharp that i'm afraid to use it and a shovel with an extendable handle. al-right...