then you are just going to have to tell me. otherwise i'm going to keep posting pictures of the pretty pretty snow. at least until carla gives my annotated bibliography back and i get to work (for serious) on that project.
this is what i woke up to this morning: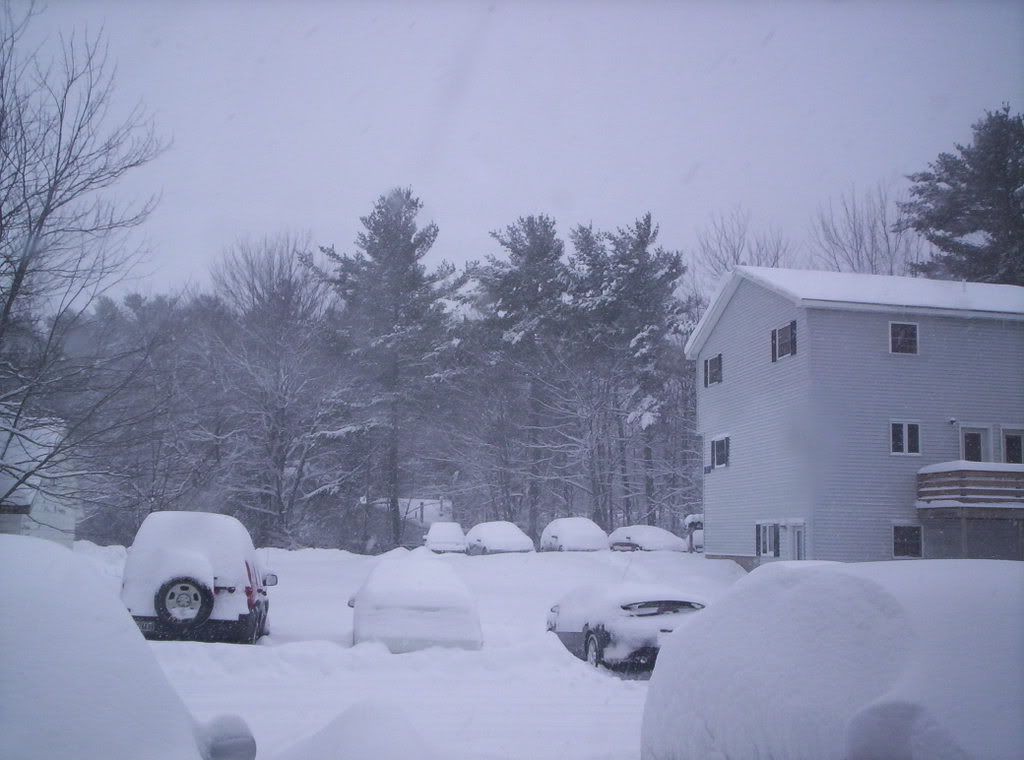 classes that started before 10am were cancelled. all others were on schedule. my class starts at 11.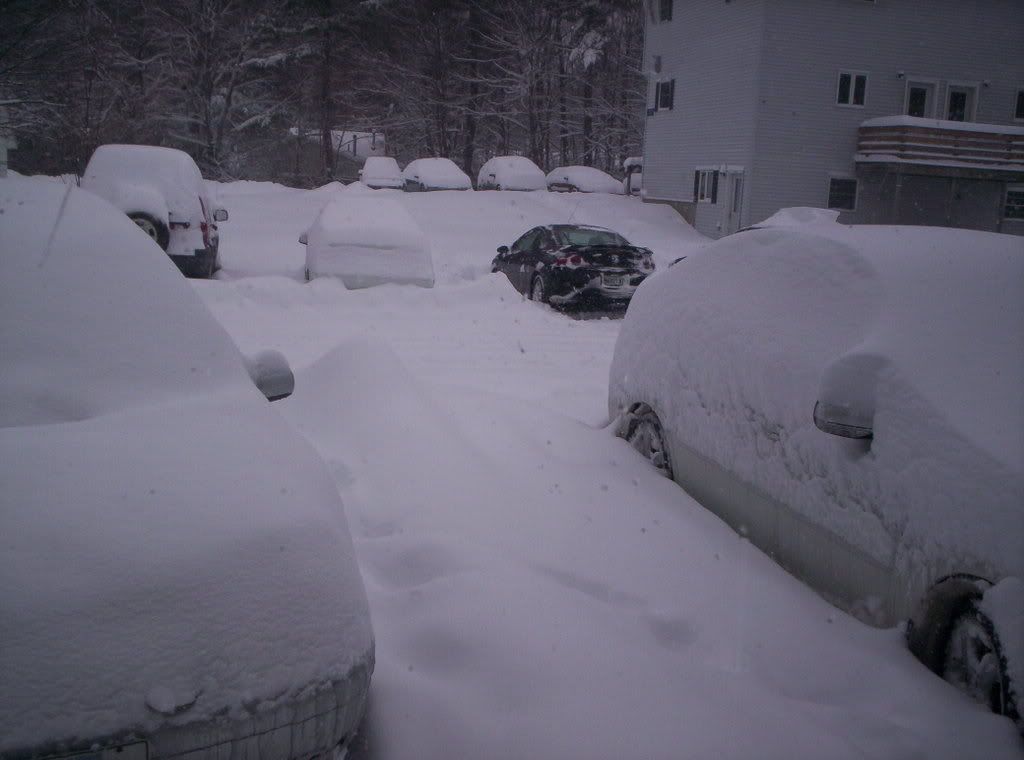 so...time to suit up!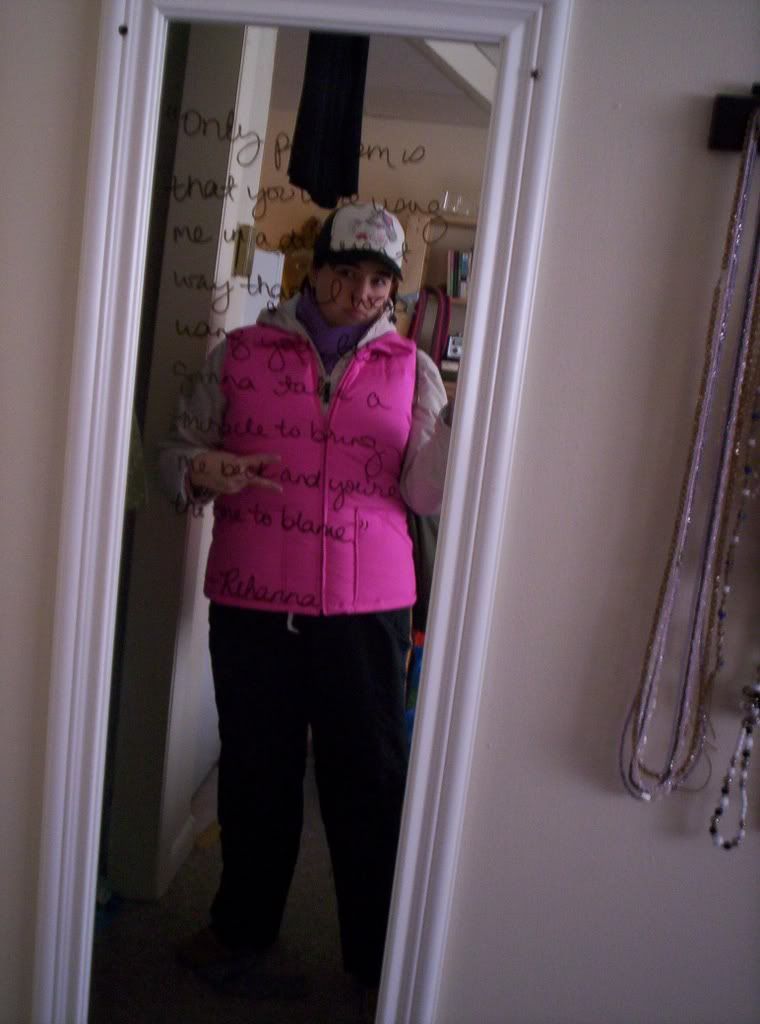 and start walking...this is the cut-through that i took a picture of when i first starting walking to school. it's very woody in the last picture. this little trough was just wide enough to walk in and came up to my mid-calf. when i came home this afternoon, someone had actually widened it and flattened it down. very nice.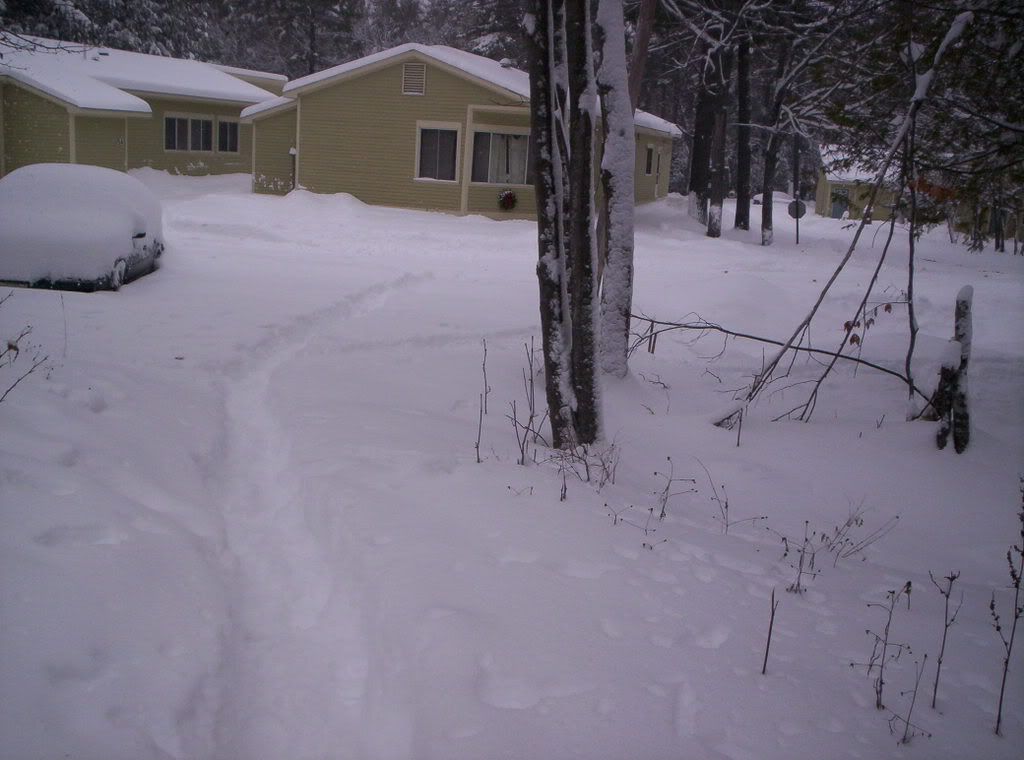 this is the parking lot that is usually full by 9am. it was plowed yesterday and maybe this morning? probably not though. (this, p.s., is the reason for the delay: so roads and parking lots could be plowed.)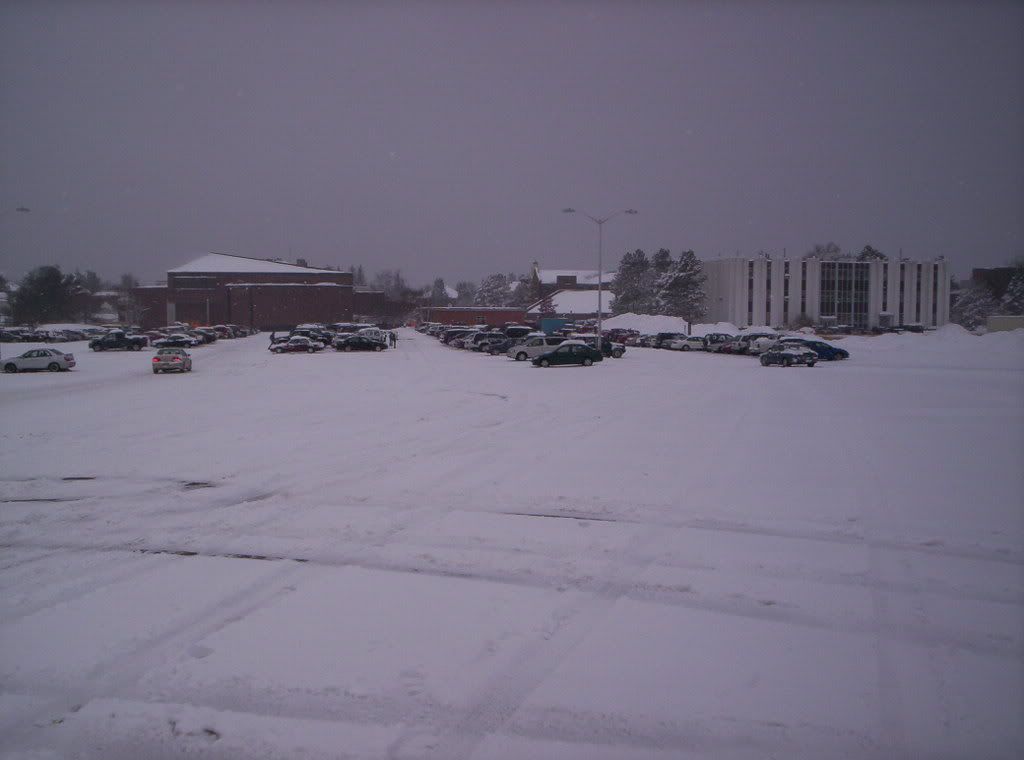 me looking tough in the snow. picture courtesy of matt.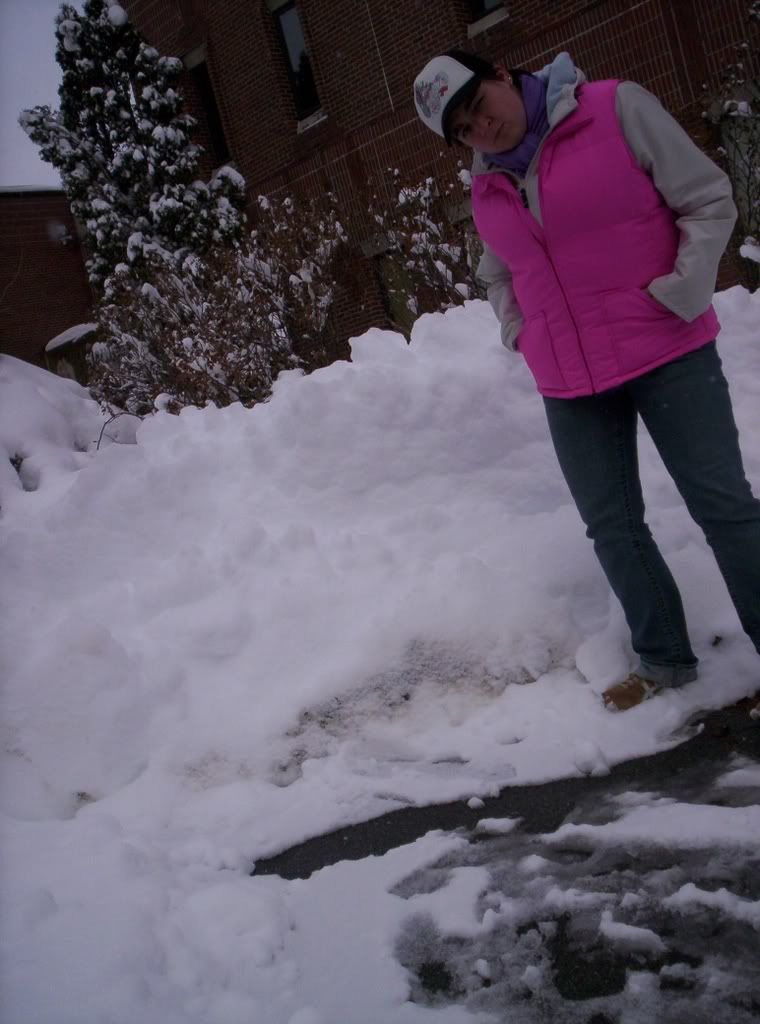 and my new favorite picture for everything.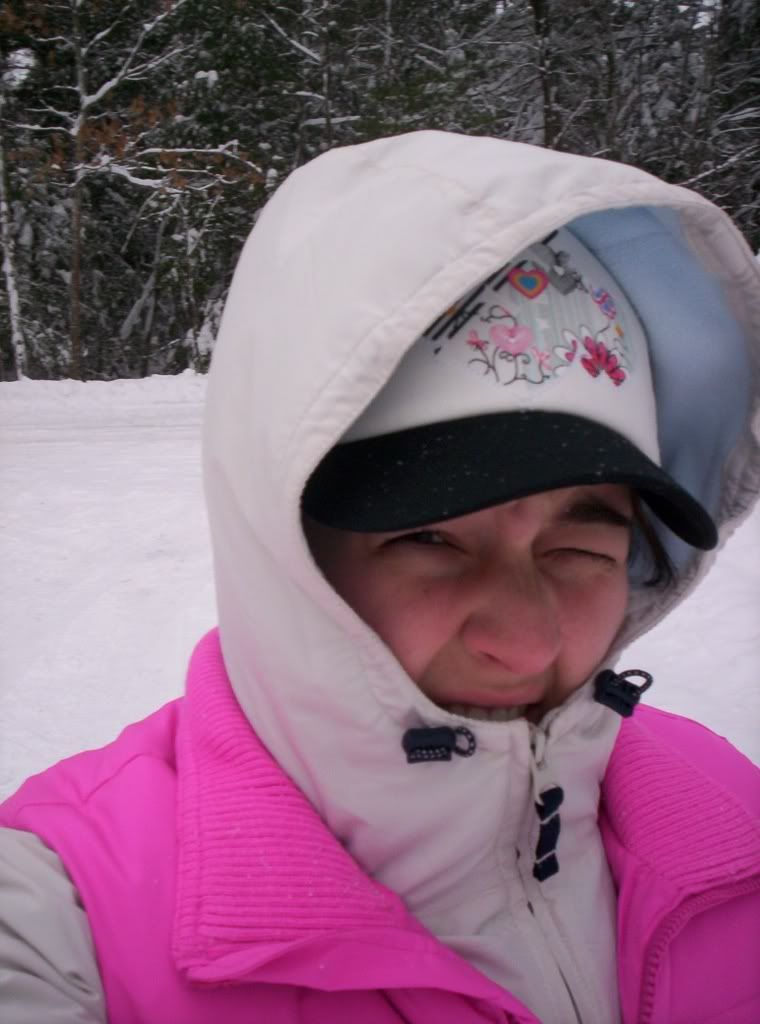 hope you enjoyed the pics. i feel these are far superior to yesterday's attempts.