Today, on campus, we had an igloo building demonstration!
I know, right?!
So, Evan, Rachel, and I trudged over there and watched this man hack into the snow and carve out these blocks and... you know... assemble an igloo.
And... now I know.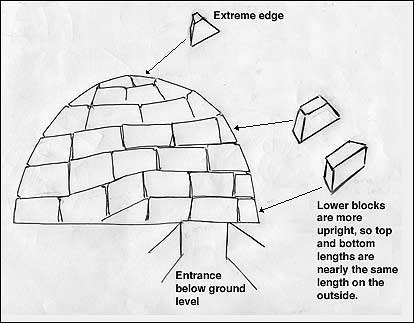 By the way, that picture is not at all the way the guy taught us how to do it. Blogs are just more fun with a picture.
I have a picture of me in the half finished gigloo, but it's on my phone. So... I'll send it out and you guys can use it as my contact photo?
Ah, the things I have learned in Maine.
And just because I happened upon this when I was looking for a good picture, here you go.